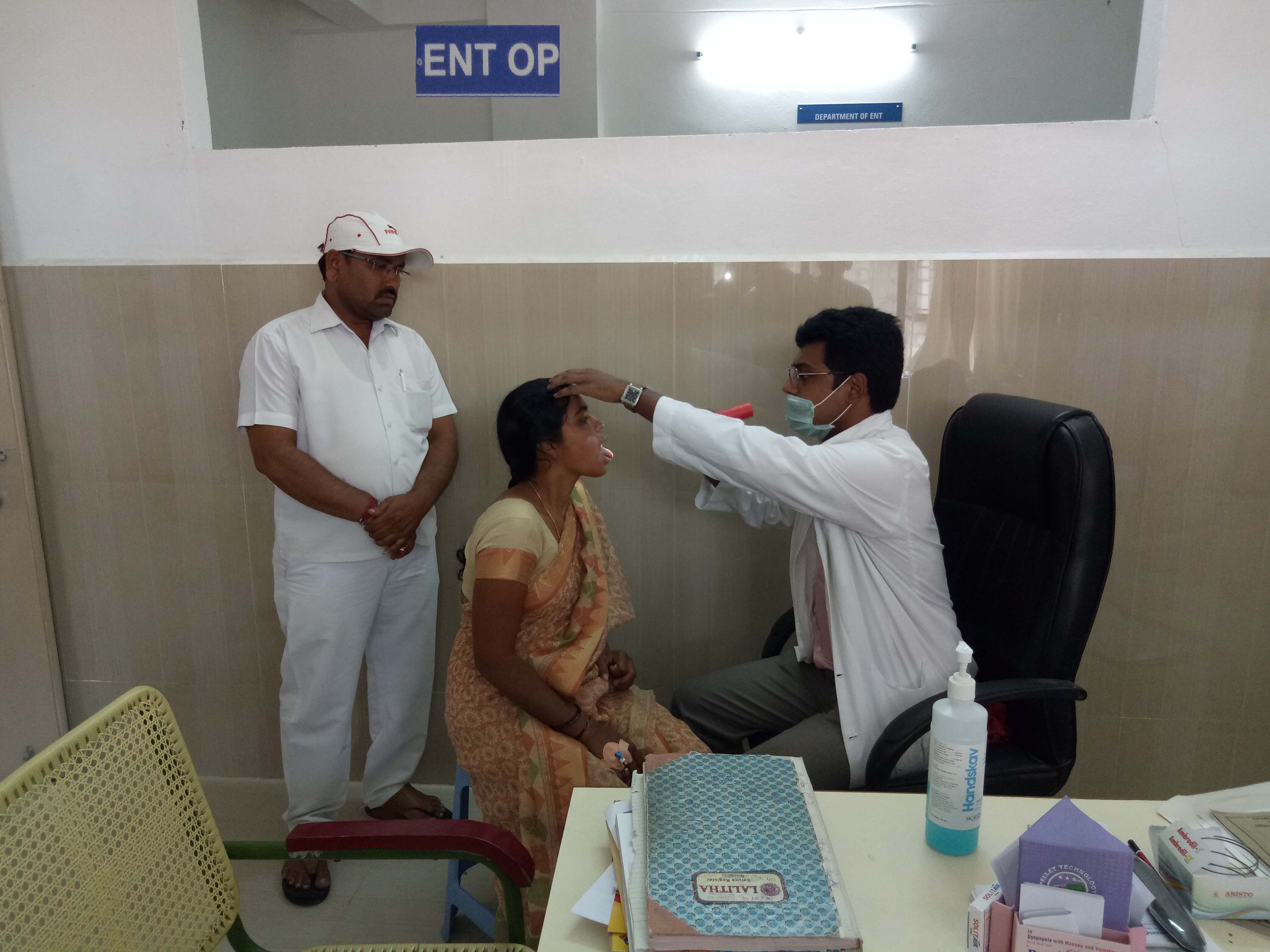 About ENT
The ENT Unit is headed by two Professors,one Associate Professor, two Assistant Professors, two Senior Residents and one Junior Resident. Good number of surgeries like Micro ear surgeries (Tympanoplasties, Cortical Mastoidectomies, Modified Radical Mastoidectomies and Stapedectomies), Micro laryngeal Surgeries, DLS copy & Biopsy, Tracheotomy, Tonsillectomy & Adenoidectomy, Nose surgeries ( FESS Septoplasty, Antral Wash & DCR), MLS (Vocal Card Polyps & Nodules), Diagnostic & Therapeutic Bronchoscope & Esophagoscopy and DLS copy Biopsy for Carcinoma Larynx cases etc; are conducted on regular basis.
ENT labs are equipped with modern instruments like Opto fine Microscope, Micro ear instruments, Storz endoscopes (0 degree, 45 degrees & 70 degrees), Latest FESS instrument (Korl Storz), Micro laryngeal surgery instruments, Tonsillectomy & Septoplasty instruments, Esophagoscopies and Bronchoscopies sets etc.
Daily OPD is 40 patients on an average and 80% bed occupancy (15 Beds) by both Male and Female patients.
Simultaneously there is academic work like case discussions are performed regularly. Library books are available. Research work is in progress.