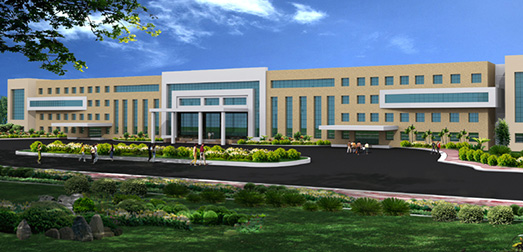 About Viswabharathi General Hospital
Viswabharathi General Hospital has 800 teaching beds. There are facilities for endoscopic studies in the department of General Surgery, Echo cardiography & TMT in the department of medicine and fluoroscopy in the department of radiology. The hospital has got well equipped central laboratory catering for variety of pathology, clinical biochemistry and microbiology investigations. The Radiology department of the hospital has facilities for ultrasound and color Doppler studies, sophisticated digital x-rays with image intensifier and CT scan facilities. The hospital got 11 well equipped modern operation theatres for General Surgery, Orthopedics, Ophthalmology, ENT and Obstetrics and Gynecology services besides are for emergency work in the causality section.
Viswabharathi Medical College as a teaching institute is committed to provide quality services from primary to tertiary care. It aims to provide scientific and professional environment which cum produce numerous innovations and contributions to various aspects of health care in our country.